In the last Monitoring Report from March 2021 it stated:
Leaders and those responsible for governance are taking effective action to provide education in the current circumstances.
Leaders and those responsible for governance should take further action to:
develop curriculum plans so that they are detailed and coherent across all subjects
support subject leaders to monitor teachers' implementation of the curriculum effectively
ensure that staff make accurate checks on pupils' reading and respond quickly to pupils' misconceptions.
Please click here to view the Ofsted website to see a copy of the full report.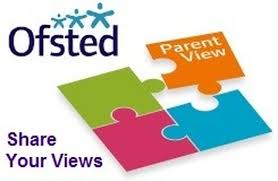 Parent View
Parent View gives you the chance to tell Ofsted what you think about our school.  When you go the website you will be asked for your opinion on 12 aspects of our school so it shouldn't take too long to complete.  Please visit the Parent View website so that you can give your views.
Our last Parents and Carers survey was completed in October 2022 and you can see the results here.
Ofsted Documents
This area is for Ofsted inspection teams to use and gives key data and information about Willow Primary Academy. Links to school website pages will be placed in this area so that they are easily accessible to inspection teams. Information and links will be regularly updated as key documents and policies are reviewed.